CF AnchorFM

Stable version: 1.1.0 | Latest version forJoomla 3: 1.0.0
Last updated: January 7th, 2023

Joomla! Custom Field to integrate Anchor FM podcast into your Joomla articles.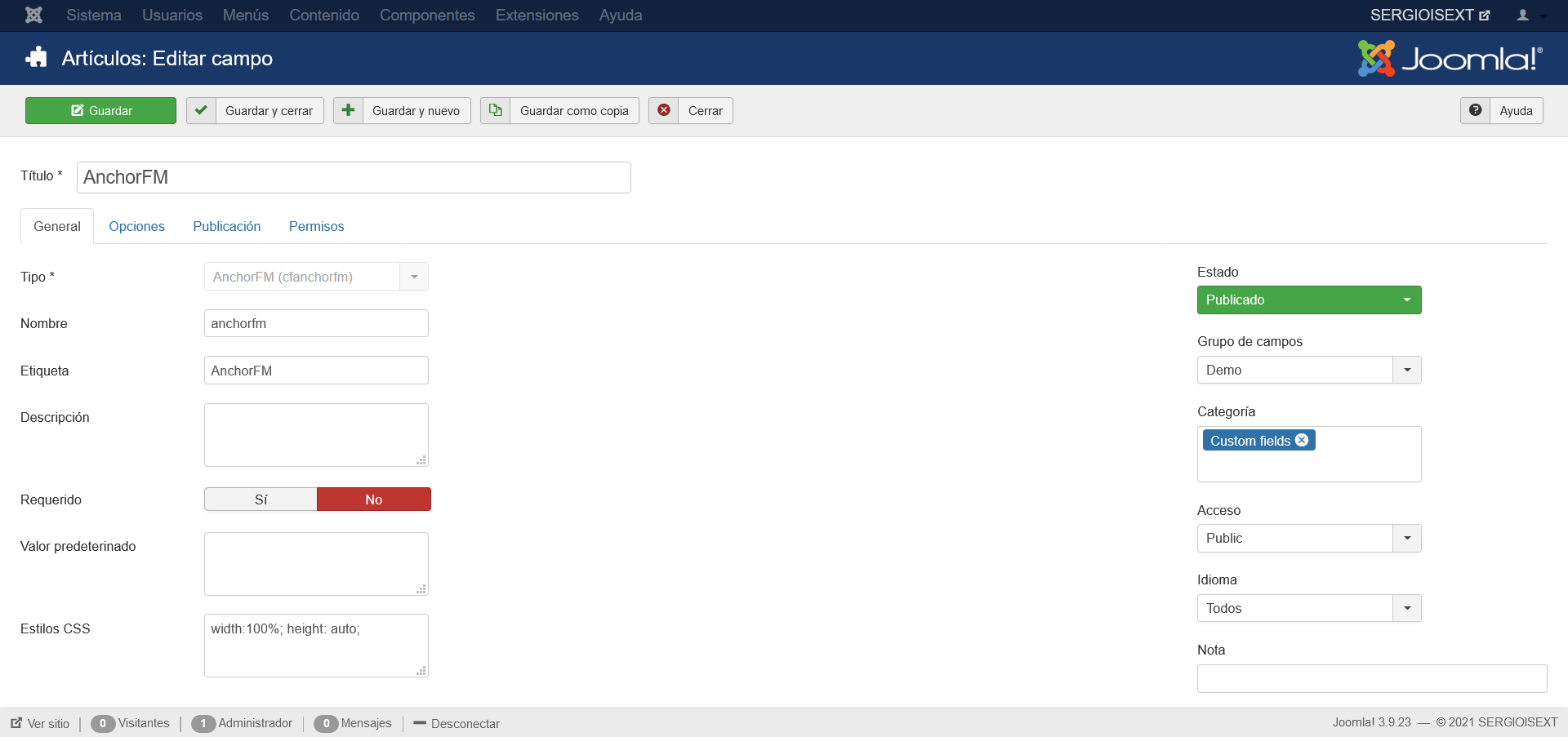 Installation and usage
Install the plugin using Joomla! Extension Manager
Enable the plugin
Add the field (AnchorFM) to your component using com_fields
Podcast URL
To integrate the podcast in the article you need to enter the URL of the podcast.
Go to the podcast URL Example: https://anchor.fm/joomcast/episodes/JoomCast-011-With-Anibal-Sanchez---The-Man-Behind-Extly-Extensions-e8uspk/a-a117j74
Download
For Joomla 3
If you're still on Joomla 3, don't upgrade to the latest version. Here is the link for Joomla 3.
If you have already upgraded, download this version:
---
Donate
All received donations will be used on open source development.
The price of a cup of coffe is all we need.
Donate

5€