CF SlideShare

Stable version: 1.0.1
Last updated: January 20th, 2019

Joomla! Custom Field to integrate Slide of SlideShare into your Joomla articles.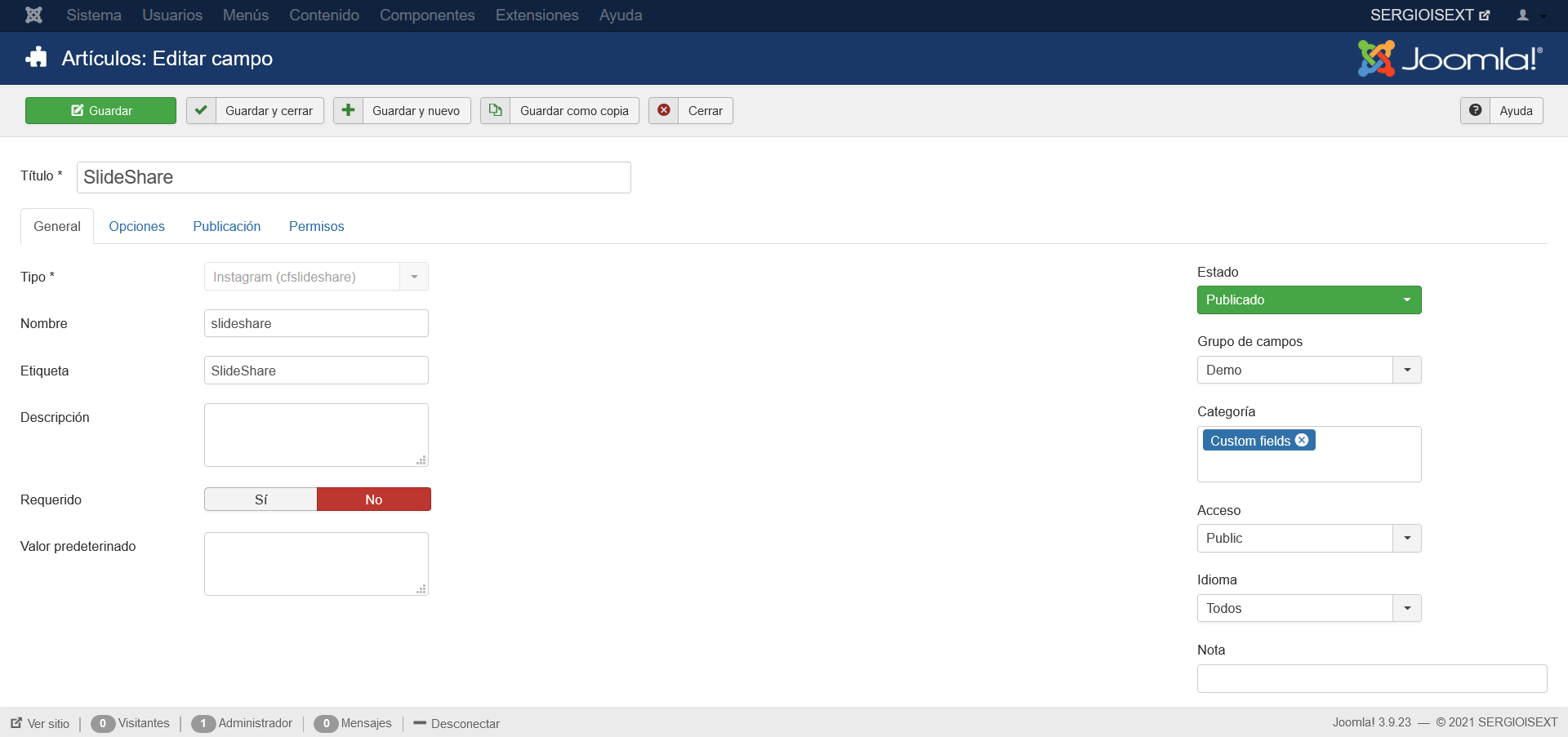 Installation and usage
Install the plugin using Joomla! Extension Manager
Enable the plugin
Add the field (CFSLIDESHARE) to your component using com_fields
Intro the Slide URL:
Example: https://www.slideshare.net/sergiois/joomladay-sevilla-2015-desarrollo-de-plantillas-joomla
Important
You need to have the CURL library installed on your server so that it works correctly.
Donate
All received donations will be used on open source development.
The price of a cup of coffe is all we need.
Donate

5€