SIS ActiveCampaign

Stable version: 1.0.0
Last updated: January 5th, 2021

Joomla User plugin to integrate Joomla users into ActiveCampaing in register.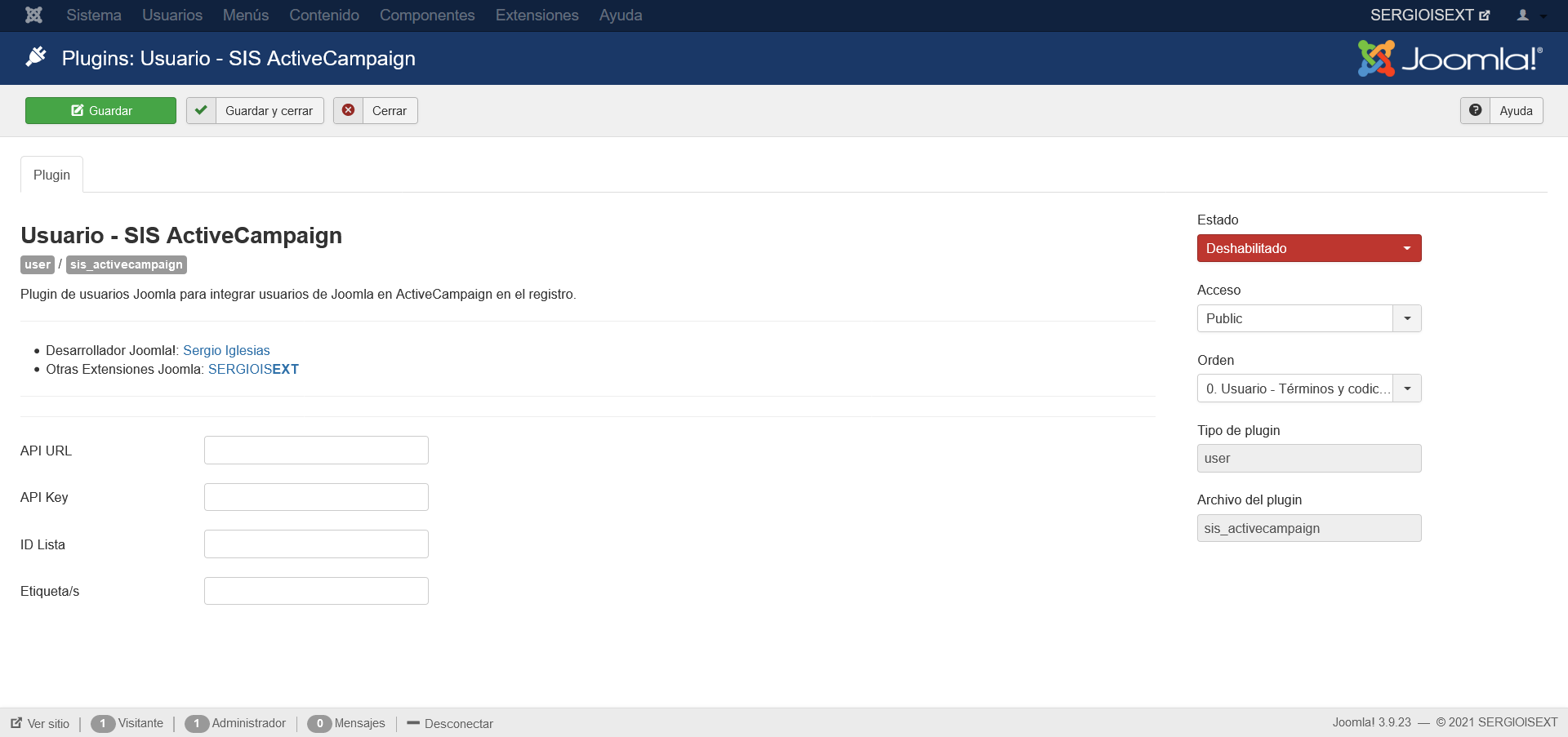 Installation and usage
Install the plugin using Joomla! Extension Manager
Enable the plugin
Enter the API Key and ID List
Optional: enter tag or tags
Download
For Joomla 3
There is no version of this plugin for Joomla 3. If you need it contact me.
---
Donate
All received donations will be used on open source development.
The price of a cup of coffe is all we need.
Donate

5€