SIS Content

Stable version: 1.0.1
Last updated: June 16th, 2022

Joomla Content plugin to display custom HTML in a position of an article.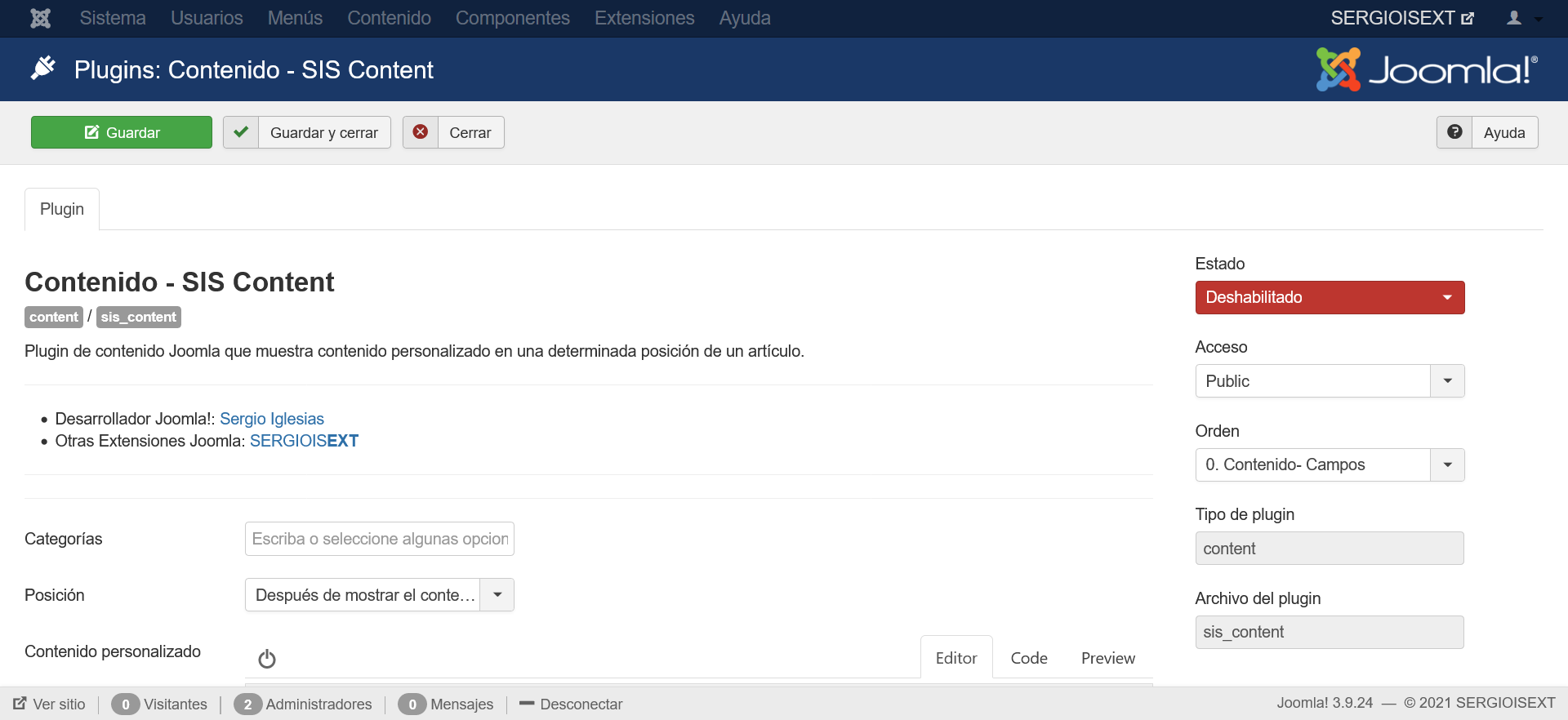 Installation and usage
Install the plugin using Joomla! Extension Manager
Enable the plugin
Select category or categories
Select position
Enter custom HTML
Donate
All received donations will be used on open source development.
The price of a cup of coffe is all we need.
Donate

5€