SIS FontWireframing

Stable version: 1.0.0
Last updated: October 13th, 2019

Joomla System plugin for quick mock-ups and wireframing.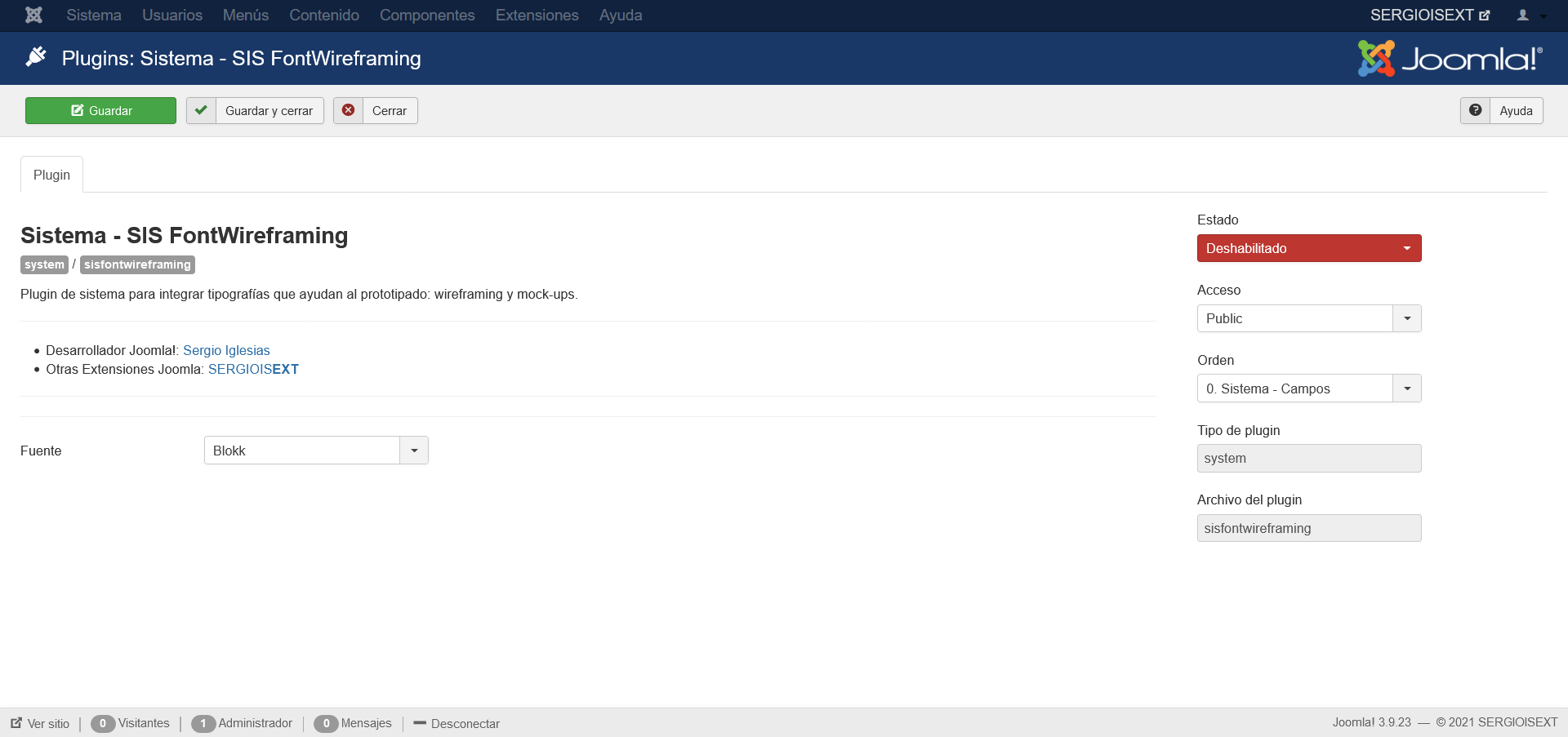 Installation and usage
Install the plugin using Joomla! Extension Manager
Enable the plugin
Select font
Donate
All received donations will be used on open source development.
The price of a cup of coffe is all we need.
Donate

5€