Custom Thumbnails

Stable version: 1.2.1 | Latest version for Joomla 3: 1.1.0
Last updated: October 20th, 2023

Custom Thumbnails Module show HTMl content in a thumbnail format.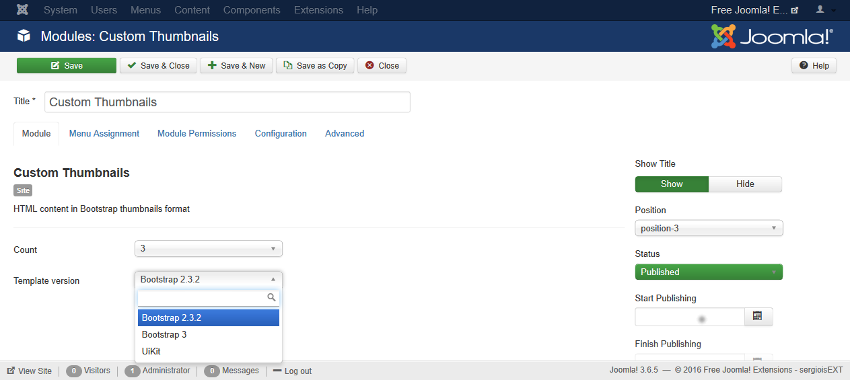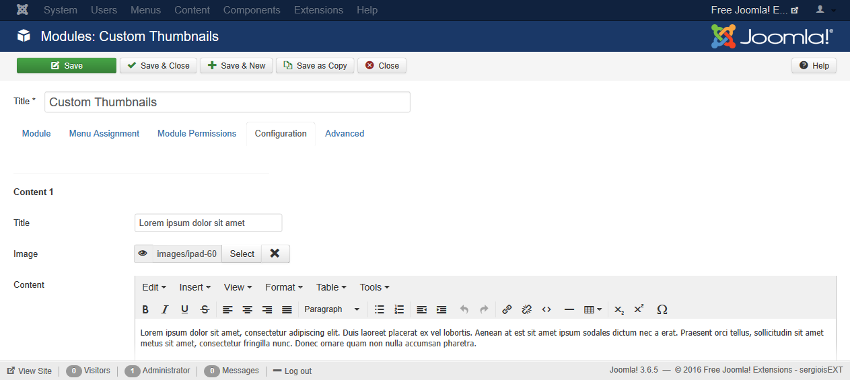 Installation and usage
Install the module using Joomla! Extension Manager.
You can configure the module with the following options:
Select number of content to shown.
Select frontend framework.
For each content you can:

Show or hide title of content and if you want it to have a link.
Show or hide content.
Select external or internal link.
Show or hide image and if you want it to have a link.
Show or hide button of "Read more" and the text of de button.
Download
For Joomla 3
If you're still on Joomla 3, don't upgrade to the latest version. Here is the link for Joomla 3.
If you have already upgraded, download this version:
---
Donate
All received donations will be used on open source development.
The price of a cup of coffe is all we need.
Donate

5€