SIS Carousel

Stable version: 1.1.4
Last updated: October 13th, 2019

Custom Image Carousel in Bootstrap 3 and 4.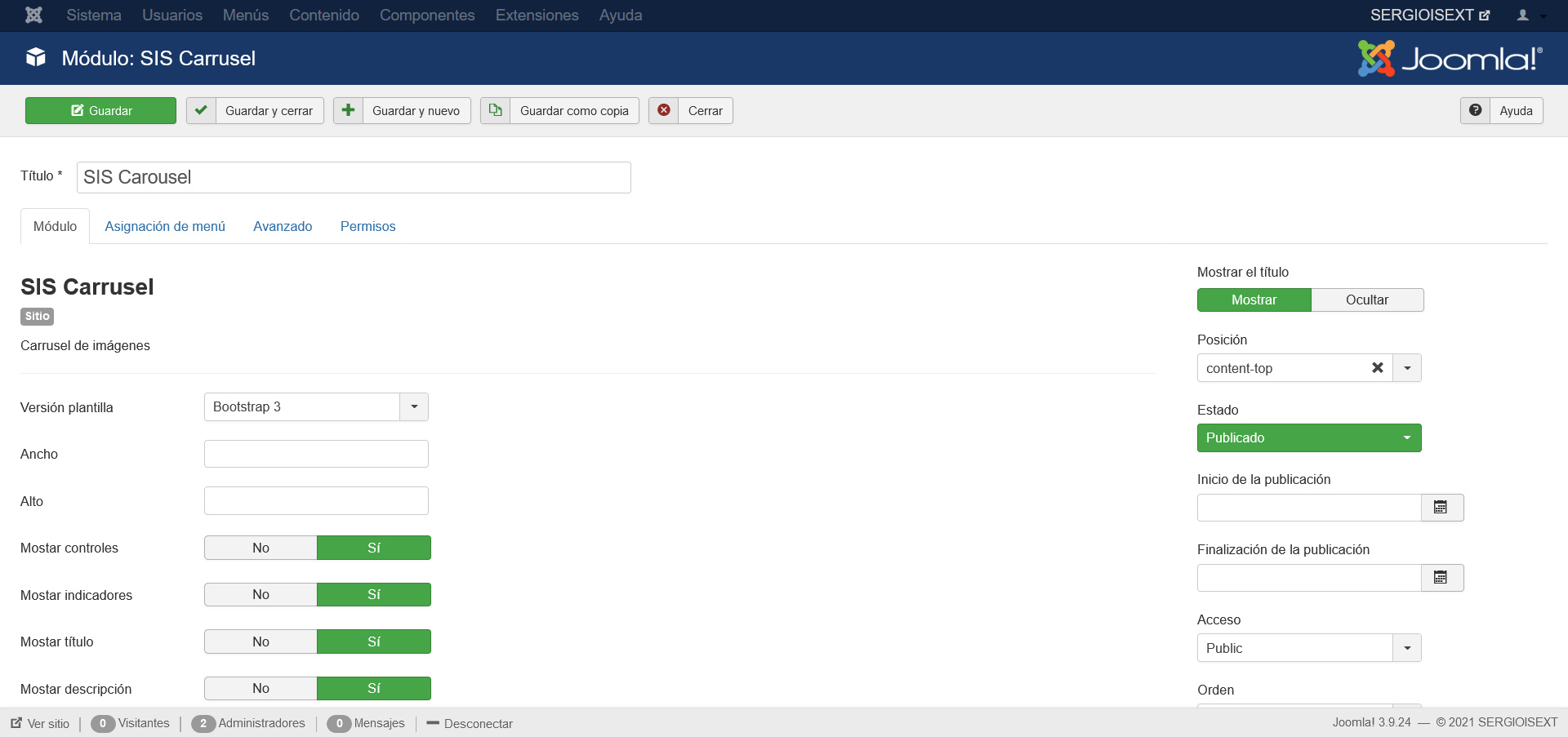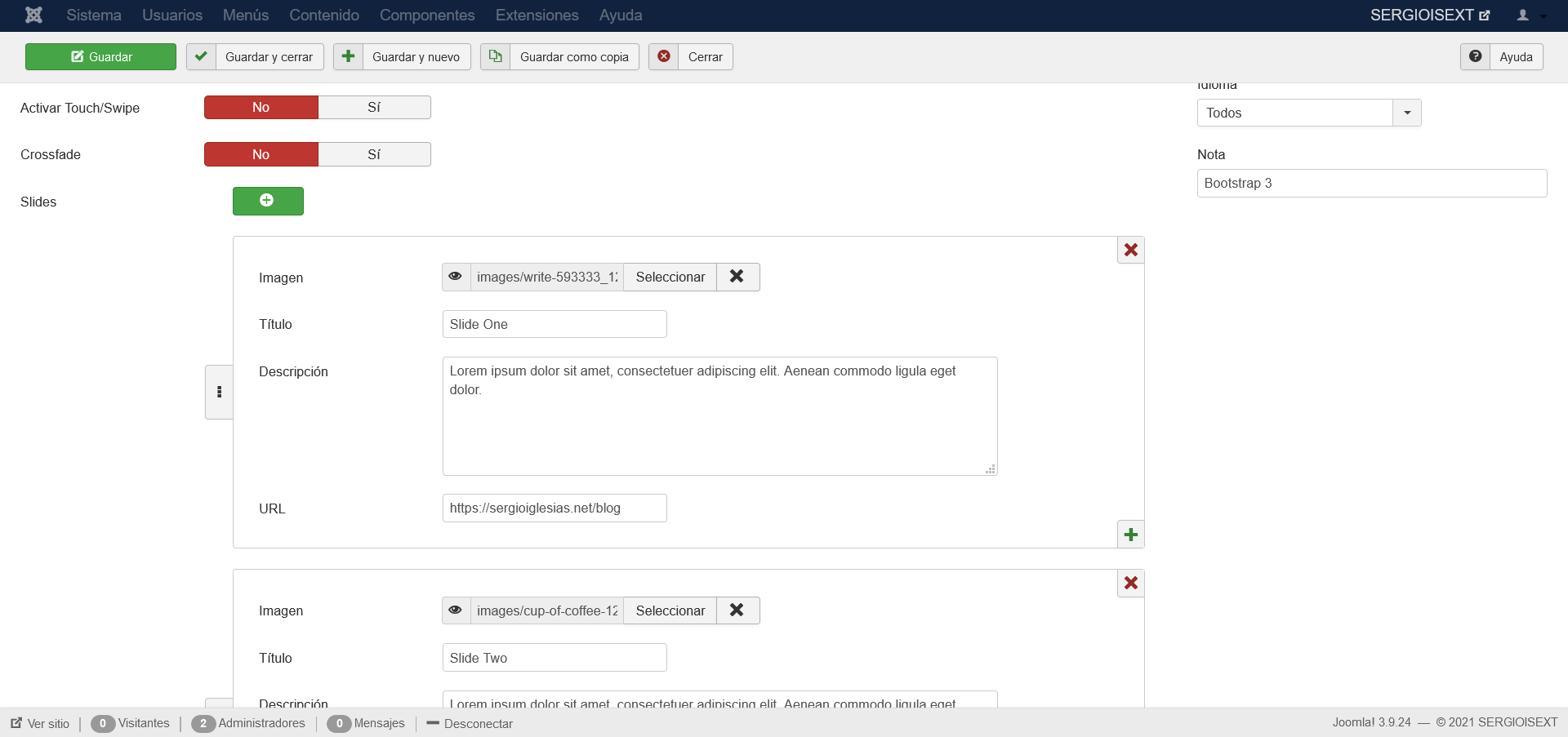 Installation and usage
Install the module using Joomla! Extension Manager
You can configure the module with the following options:
Enter as many slides as you need.
Order the slides as you want.
Show or hide controls.
Show or hide indicators.
Show or hide title.
Show or hide description.
Show or hide URL.
Touch Swipe in a mobile view (view jQuery plugin).
Crossfade efect.
Donate
All received donations will be used on open source development.
The price of a cup of coffe is all we need.
Donate

5€